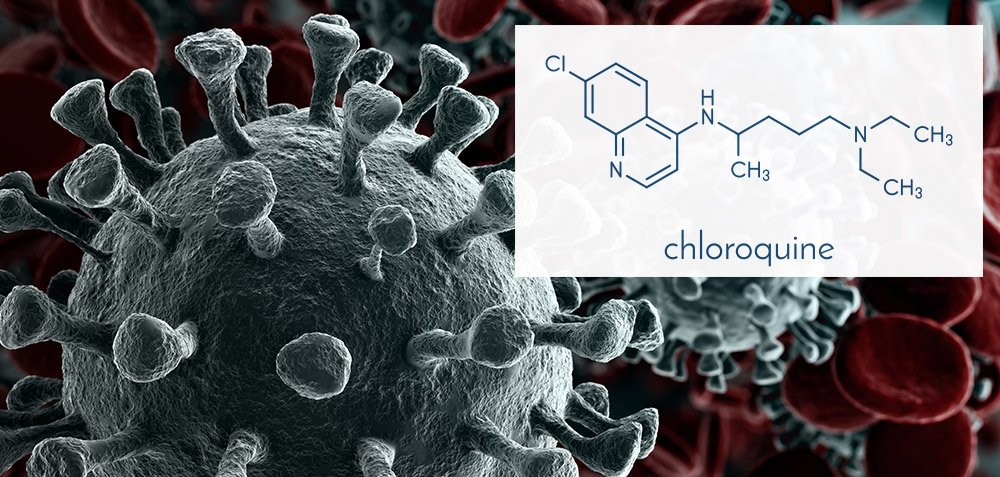 Chlorine-Containing Antiviral Drug May Help Fight COVID-19
Posted March 24th, 2020
President Donald Trump is urging the Food and Drug Administration to speed up approval of antiviral therapies that could combat the novel coronavirus, COVID-19, writes McClatchy DC (March 19); "Trump said that hydroxychloroquine and chloroquine, an antiviral therapy used to treat malaria, and remdesivir, an Ebola drug, were among those that would be available as potential coronavirus treatments in short order."
Several pharmaceutical companies are donating chloroquine to the U.S. government and globally, or have announced increased production, according to FiercePharma (March 20). Chloroquine, a chlorine containing pharmaceutical has shown some promise in helping patients suffering from coronavirus disease. However, public health experts underscore the need to learn more about the potential treatment, according to the news website.
In China, chloroquine is already recommended for COVID-19 patients aged 18-65 in the government's diagnosis and treatment guidance. In France, a study of 24 patients with COVID-19 given chloroquine had "a rapid and effective speeding up of their healing process, and a sharp decrease in the amount of time they remained contagious," according to the French media outlet, The Connexion (March 17).
A study published in Nature found that remdesivir and chloroquine are highly effective in the control of the novel coronavirus infection in vitro. Since these compounds have a safety track record in human patients and have been shown to be effective against various ailments, the authors suggest that the drugs should be assessed in human patients suffering from COVID-19.
Chloroquine, which has also been used to treat autoimmune diseases, has been reported to have activity against a broad spectrum of viruses.[1] [2] This may prove to be a valuable addition to other products made using chlorine chemistry – such as chlorine-based disinfectants, polycarbonate face shields and PVC IV bags and tubing – in mitigating the spread of the virus.
Citations:
[1] Savarino A, Di Trani L, Donatelli I, Cauda R, Cassone A. New insights into the antiviral effects of chloroquine. Lancet Infect. Dis. 6, 67–69 (2006).
[2] Yan Y, et al. Anti-malaria drug chloroquine is highly effective in treating avian influenza A H5N1 virus infection in an animal model. Cell Research. 23, 300–302 (2013).