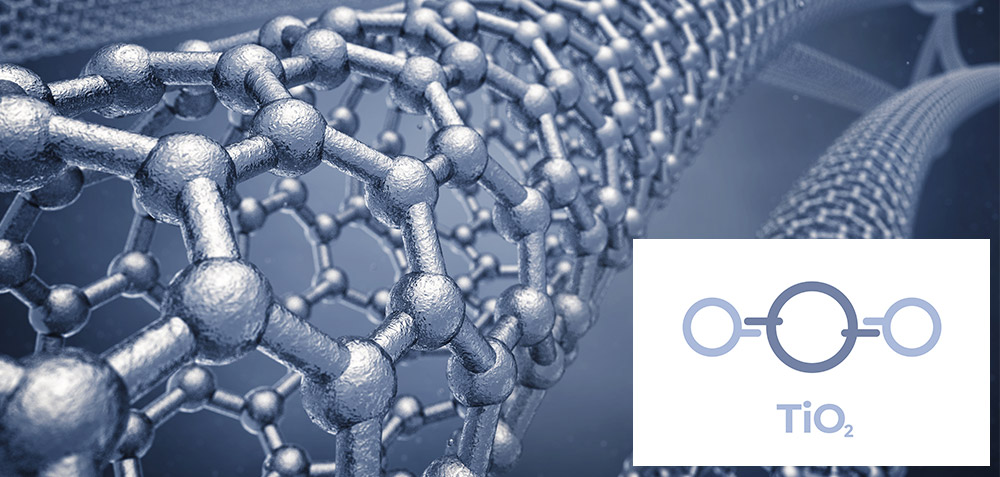 New semiconductor nanofiber uses chlorine chemistry to achieve "superb conductivity"
Posted December 14th, 2018
A new, highly conductive nanomaterial has been developed by a team at The Hong Kong Polytechnic University (PolyU) Department of Mechanical Engineering, writes Phys.org (November 6). The novel nanostructure, made by inserting carbon nanotubes and graphene into a titanium dioxide (TiO2), composite nanofiber, results in "superb conductivity," according to the website. Titanium dioxide is purified using chlorine chemistry.
The new nanomaterial – which has a wide range of potential applications, including batteries, solar cells and air purification devices – was awarded the Gold Medal with Congratulations of the Jury at the 45th International Exhibition of Inventions of Geneva in 2017.
"While semiconductors are widely used, their effectiveness has been limited by the natural process of photo-generated electrons in recombining with 'holes,' or potential electron resting spots," explains Phys.org. "This reduces the moving current of electrons generated by light or external power and…reduces the efficiency of the device."
The PolyU team designed a composite nanofiber that "essentially provides a dedicated superhighway for electron transport once they are generated, eliminating the problem of electron-hole recombination."
Led by Prof. Wallace Leung, the team has tested the effectiveness of the nanocomposite in air purification photocatalysts and solar cells. When used in an air purifier, the nanofiber provided a graphene superhighway for faster electron transport, enabling more efficient removal of pollutants, bacteria and viruses, says Phys.org; in solar cells, energy conversion rates were boosted by 40 to 66 percent.
The new material reportedly also holds promise in applications such as hydrogen generation by water splitting, biological-chemical sensors with enhanced speed and sensitivity, and lithium batteries with lower impedance and increased storage.